There is no way around the INTERNORGA Future Award for anyone who thinks, manages and produces with an eye to the future.
Since 2011, the INTERNORGA Future Award has honoured companies that define new standards with particular courage and outstanding commitment and act as a driving force for a sustainable out-of-home market. The concepts and solutions of the winners always impress with high efficiency, responsible entrepreneurship and exemplary sustainability strategies. In this way, new standards for a sustainable out-of-home market are set in a variety of ways.
The award is considered one of the most important national and international awards in the out-of-home market.
The categories
Food & Beverages
(exclusively to exhibitors at INTERNORGA)

In this category, the award is given to a product that stands out, for example, due to its high level of innovation and future-oriented effectiveness for the areas of application. This includes healthy and bio-ecologically valuable raw materials as well as high quality in processing and taste, but also fair production conditions, recycling and much more. The nutritional and culinary properties are just as important as sustainable production, recycling and transparency about the raw materials used and their origin.
Technology & Equipment
(exclusively to exhibitors at INTERNORGA)
Awards will be presented for innovations in the field of technology and equipment that impress with new and intelligent solutions and set standards for innovation, quality, resource conservation and functionality. Efficiency and economy in the application and use of energy and materials, long product life, reparability and updatability are examples of this, as are technical innovations that optimise work processes.
Gastronomy & Hotel Industry
In this category, the award is given to companies from the craft, hotel, catering or community catering sectors that bring together entrepreneurial action and future-oriented management and thus set trends for tomorrow for their customers and partners. High quality, service and customer orientation in combination with resource and energy saving, raw materials from ecological production, fair trade relations and innovative production processes and new technologies are exemplary for future-oriented and sustainable best practice in economic activity. Careful treatment of natural resources and fairness towards suppliers, partners and employees are just as much a matter of course here as a high level of transparency about manufacturing conditions and raw materials used, as well as socially and ecologically responsible behaviour towards customers.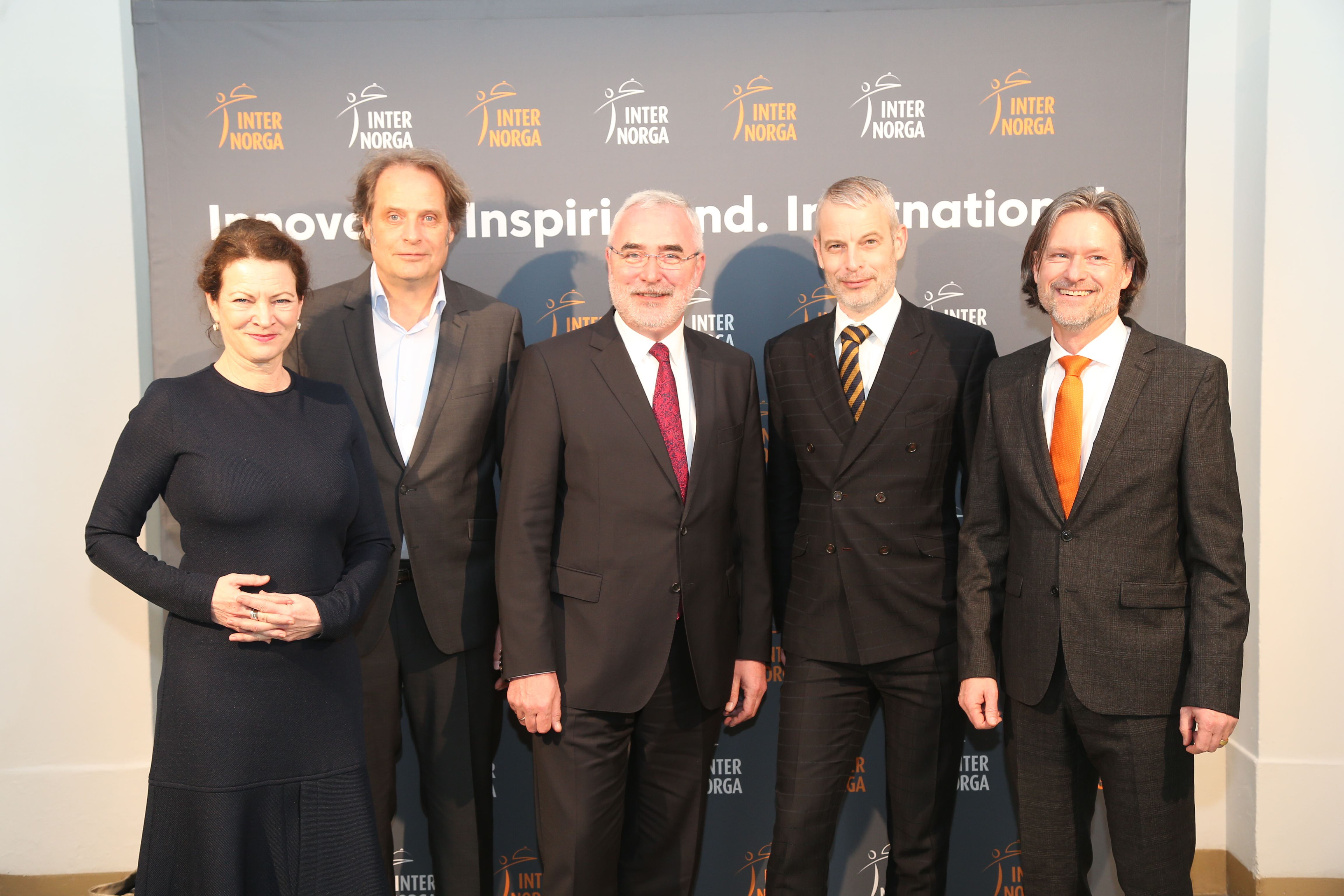 Five heads for a future
Dr. J. Daniel Dahm, Chairman of the Jury, summarises the decision round of the INTERNORGA Future Prize as intense and full of suspense. He and four other experts from business, science and society analyse, discuss and assess the submissions for the renowned competition in order to select a worthy winner for each category. According to jury member Bernd Aufderheide, the prize winners will benefit from the prize to the same extent as the industry benefits from their tireless commitment to a sustainable future.
In addition to internationally renowned sustainability experts Dr. J. Daniel Dahm and CEO of Hamburg Messe Bernd Aufderheide, the nutrition scientist Rainer Roehl and graduate engineer Carl-Otto Gensch are at the decision table. The expert jury is completed by the respected trend researcher and nutrition expert Hanni Rützler.
Review
Who are the former winners of the INTERNORGA Future Award?
You can find an overview of the winners and nominees from previous years here