Every year, the nominees and award winners generate excitement among the expert judges and the 96,000 trade visitors. Take this opportunity of your future.
This award for innovation and sustainability is hosted by Hamburg Messe und Congress to honour:
Innovative products and production lines which combine functionality and good ecology
Innovative applications and forward looking corporate strategies which define the market and change the competitive situation
The registration deadline for the INTERNORGA Future Prize passed on January 15, 2023. You will soon find all nominees and winners right here on this page.
Your benefit
Benefit from the impact of INTERNORGA
This is your chance to see how the future works. Our expert judges look forward to your entry. If you are nominated, you can expect plenty of attention thanks to our multi-media communication before, during and after the trade show:
Short image film of your entry
Prominent inclusion in the press work for INTERNORGA
Facebook posts with exciting facts and insights into your entry
Newsletter sent out to more than 125,000 national and international subscribers
Presence throughout the year on the INTERNORGA website
Attendance at the exclusive Award Presentation with delegates from the industry, from government and commercial companies
Description of your entry in the brochure at the Award Presentation
Poster panels at all entrances to the fair, indicating nominees and winners
"INTERNORGA Future Award Nominee/Winner" in your communication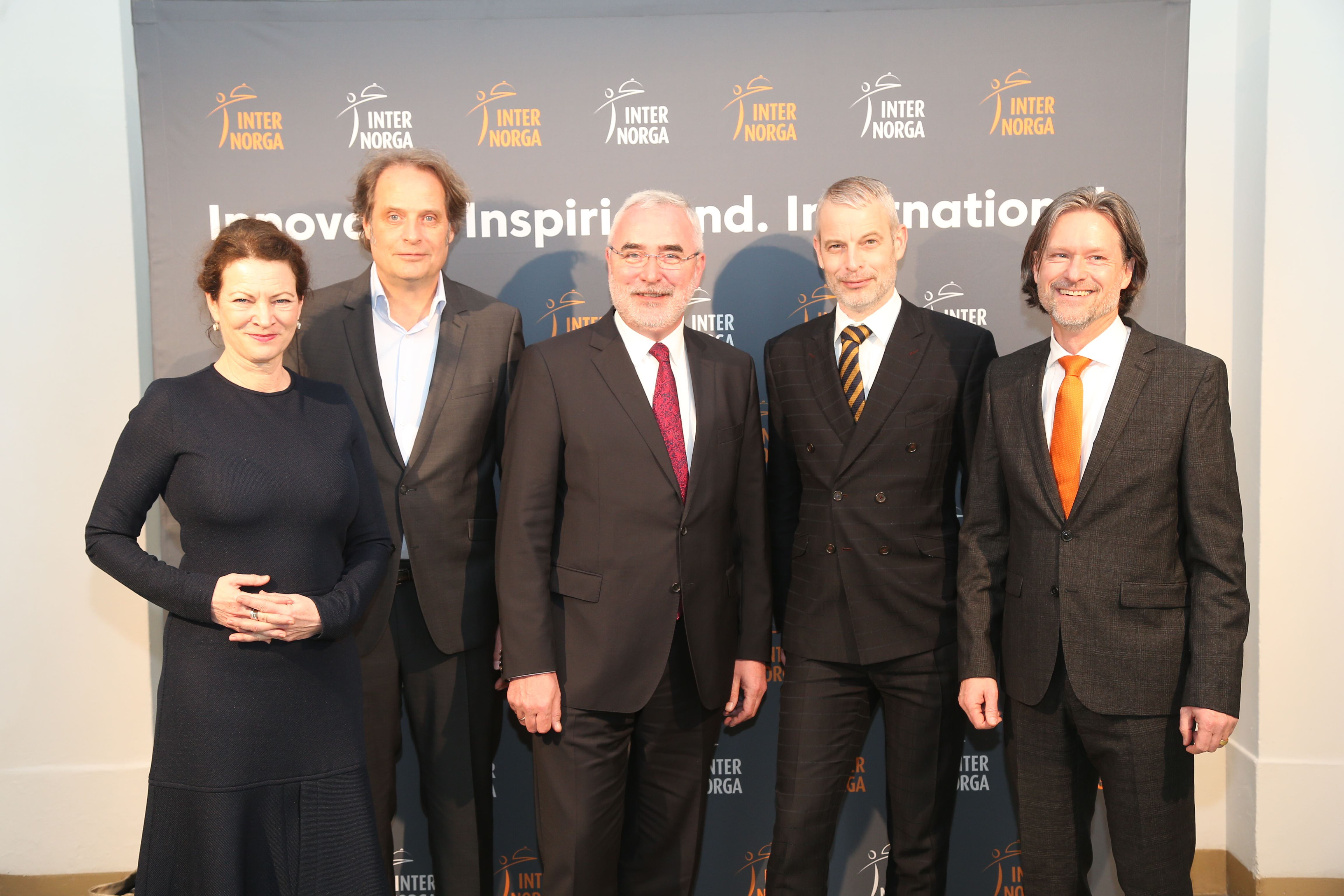 Five heads for a future
Dr. J. Daniel Dahm, Chairman of the Jury, summarises the decision round of the INTERNORGA Future Prize as intense and full of suspense. He and four other experts from business, science and society analyse, discuss and assess the submissions for the renowned competition in order to select a worthy winner for each category. According to jury member Bernd Aufderheide, the prize winners will benefit from the prize to the same extent as the industry benefits from their tireless commitment to a sustainable future.
In addition to internationally renowned sustainability experts Dr. J. Daniel Dahm and CEO of Hamburg Messe Bernd Aufderheide, the nutrition scientist Rainer Roehl and graduate engineer Carl-Otto Gensch are at the decision table. The expert jury is completed by the respected trend researcher and nutrition expert Hanni Rützler.
Surprised, overwhelmed, and simply happy! These were the winners of this year's INTERNORGA Future Award on April 29, 2022. The jury selected the following winning concepts from a total of 14 finalists: