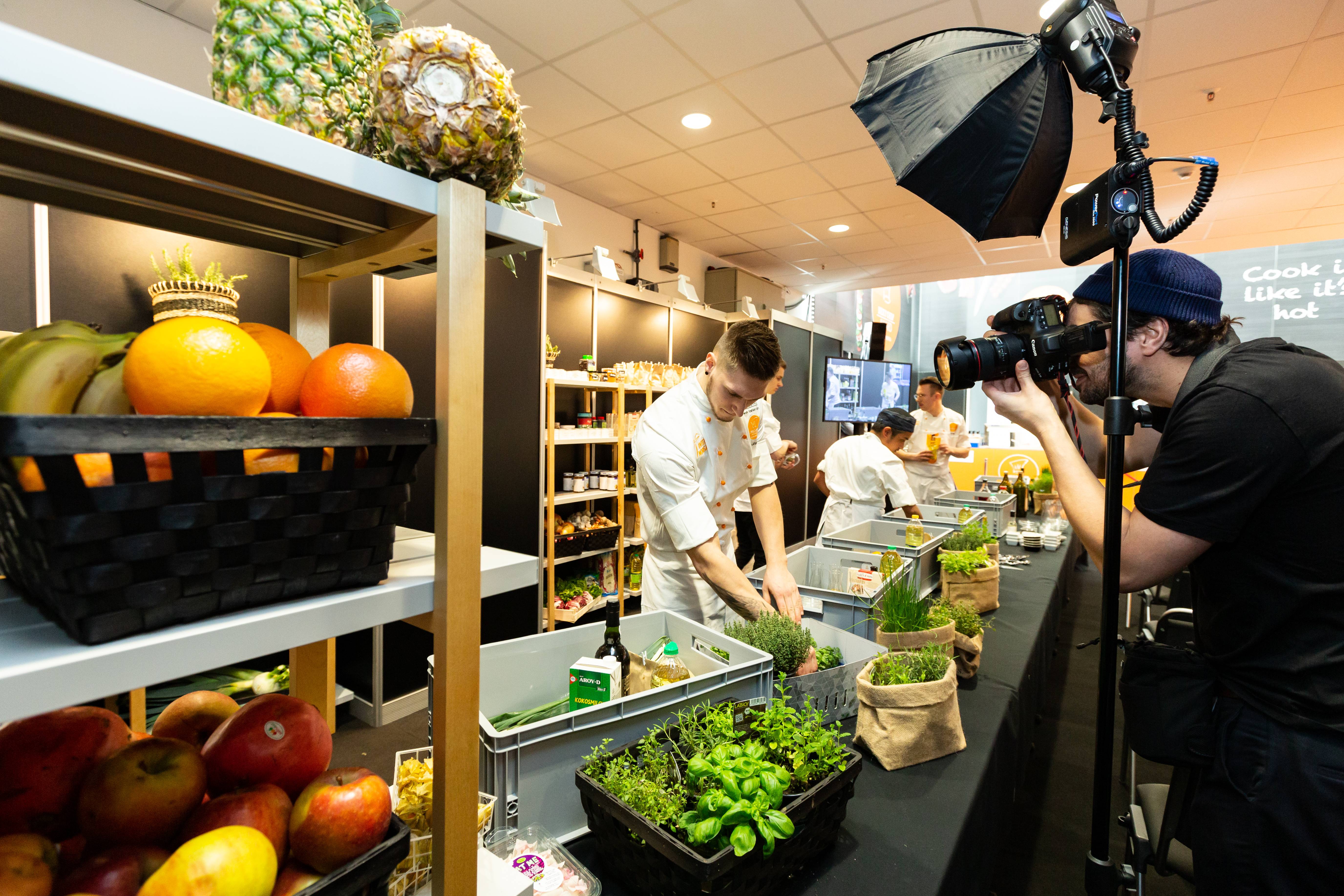 Next Chef Award honors young talents
Germany is searching for the next celebrity chef: talented young chefs compete for the Next Chef Award in an exciting contest. In order to be considered, you must have completed your professional training as a chef and be under the age of 26. 18 applicants will compete in the first round at the INTERNORGA 2023 in front of a live audience: four ingredients, 60 minutes, one main dish. That's what the challenge is all about.
Six people who succeed in the first round will be part of the great finale on the 14 March. On that day, they will be challenged to cook a dish created by celebrity chef Johann Lafer, without the recipe. This requires a lot of expertise and an excellent sense of taste. Participating has its perks: the winner will not only receive the title "Next Chef 2023", but is also given the chance to publish his or her own cookbook. So, put your cooking spoon away for a moment, sit down at your computer and apply now. (Application available in German only)
The Next Chef Award will take place at the INTERNORGA 2023, 12. – 13.03.2023.
Challenge 1: Sunday, 12.03, 11.00 - 13:30. 6 participants, the two winners qualify for the final on Monday.

Challenge 2: Sunday, 12.03, 15:00 - 17:30. 6 participants, the two winners qualify for the final on Monday

Challenge 3: Monday, 13.03, 11:00 - 13:30. 6 participants, the two winners qualify for the finale

Final: Monday, 13.03., the 6 winners of the challenges compete against each other
INTERNORGA Partner of the industry
In cooperation with celebrity chef Johann Lafer INTERNORGA is supporting young talents in the food service industry. The innovative Next Chef Award has been launched in 2016 and has the objective of promoting the exciting profession of chefs. 72 talents have already taken part in the live competition during the INTERNORGA. Four participants – Kevin Gedike (winner 2019), Marianus von Hörsten (winner 2018), Maximilian Schultz (winner 2017) und Jonas Straube (winner 2016) – have been awarded with the prestigious trophy that turned out to be a real career booster.